l to R : Mike Hardage, Garry Smith, Rick Fenlaw, Joey Aboussie, Paul Walker, Larry Smith, David Milam.
Seated is Jim Hilliard.
Author Dick Baird wrote an article in 2003 stating:
Football has an incredible bonding aspect to it. It absolutely demands an emotional investment. This is what makes it such a powerful force in character development as well as sacrifice. You never question anything about each other. It's an understood respect. This is my teammate. We will always be on the same team."
Years from now, all players will realize the experience was really what it was all about -- sort of like it's not the destination, but the journey that is important. Along the way, a mutual investment in emotion creates bonds that last a lifetime.
Dr. Jim Hilliard's Longhorn family football roots go back to the 1930's.
Bohn Hilliard 1934
Jim's distant cousin, Bohn Hilliard, is a Hall of Honor inductee, an All SWC player in baseball with a batting average of 356, and the football player of the year in the SWC in 1934 .
All of the Hilliard family both past and present are bonded together in spirit to support a fine man who has given so much to so many.
Below Tamara Hilliard shares Jim Hilliard's story
Please Help Us Strike Out ALS! Just a few months before his anticipated retirement and dream of perfecting his golf game, my precious husband, Jim Hilliard, was diagnosed with ALS (Lou Gehrig's disease). Words no one ever wants to hear and words that have now changed our lives forever. The news is devastating, but we have a strong will to fight and an even stronger faith in God.
Amyotrophic Lateral Sclerosis (ALS), also commonly known as Lou Gehrig's disease, is devastating. It slowly kills the body's motor neurons, paralyzing every muscle in the body until patients lose their ability to walk, talk, eat and eventually breathe. Today, there is no cure. Life expectancy is 2-5 years.
Jim has had such a rich life and accomplished career. He is an athlete and a scholar, played college football on full scholarship at The University of Texas (Hook'em Horns)! He then graduated from The University of Texas at Galveston Medical Branch with his doctorate and enjoyed a 35 year career as an Orthopedic Surgeon in Arlington, Texas.
Jim is, first and foremost, a follower of Christ and the love of my life for nearly 30 years. He is an awesome Dad to our three sons and most recently a grandfather! His many loves are to read, play golf, create wonders in the kitchen and keep up with our youngest son's professional baseball career as an outfielder for the Colorado Rockies, AA team. Family and friends are what he treasures most.
Facing a disease with no cure leaves us feeling helpless. Other than prayer, our only weapon is supporting the researchers who are racing the clock to find a cure.
We are now publicly sharing our story because there is a desperate need for funds to help advance research. ALS is rare and the patient base does not really grow in size. Every 90 minutes someone is diagnosed, and every 90 minutes someone loses their battle.
We want to help and we have chosen ALS Therapy Developement Institute (ALS TDI) as our Charity of Choice. Here is why.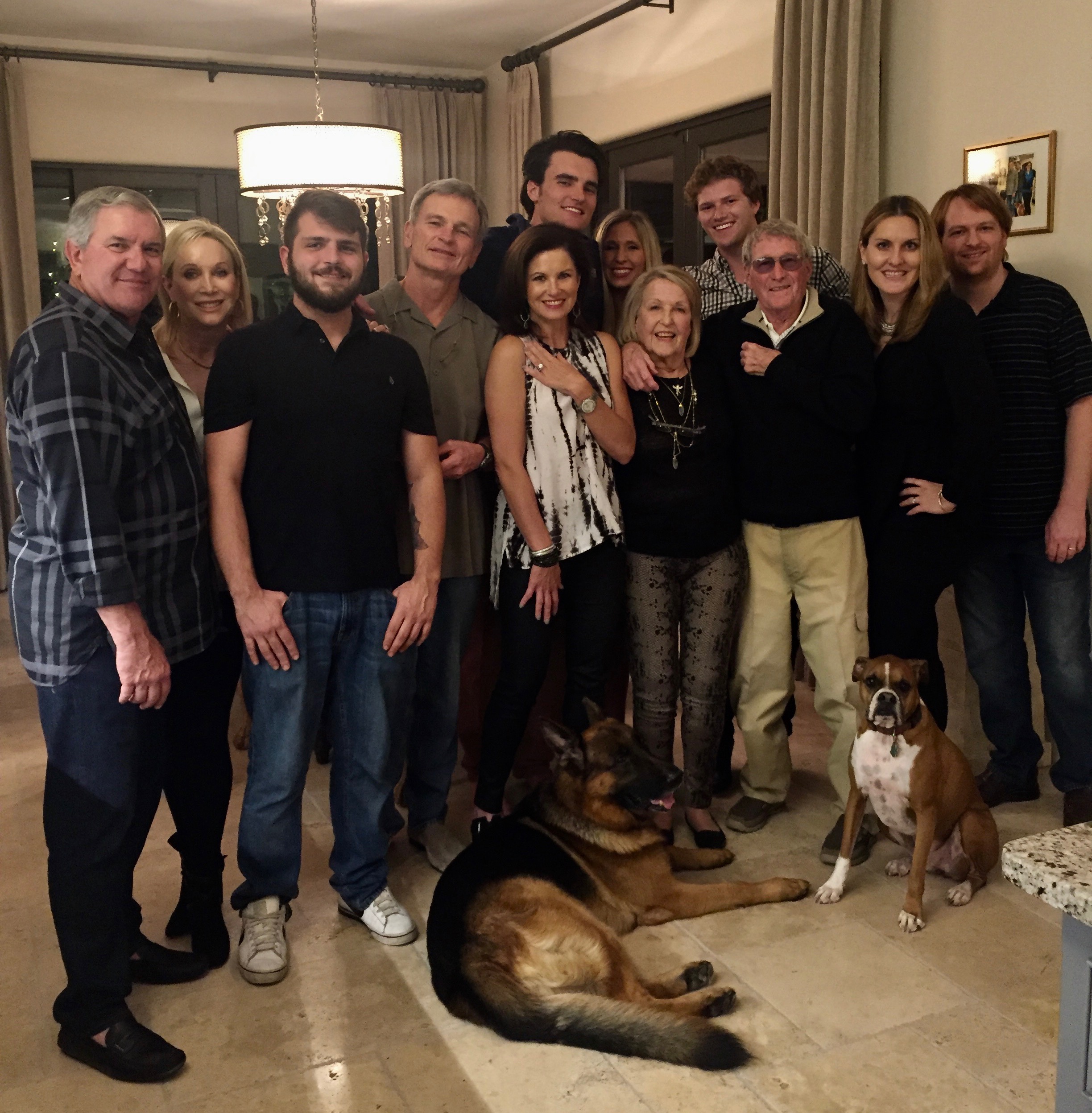 Our family wishes to see the day when no other family has to go through this experience of battling ALS. We are committed to help raise awareness and funding for ALS research. We share in the hope with the rest of the ALS Therapy Development Institute (ALS TDI) family of scientists and experts that they will be able to advance the most promising drug we have seen yet AT-1501. AT-1501 is an antibody therapeutic with comprehensive and promising preclinical data. It blocks specific immune cell activation and may protect nerves against the progression of ALS. Why we are excited about AT-1501? In preclinical testing, AT-1501 produced the most exciting outcomes we have seen in the over 300 drugs tested since the inception of ALS TDI. All of these data have been consistently reproduced, enhancing our excitement and confidence that AT-1501 is one of the best drug candidates ever developed for advancement to clinical trial for ALS.
The strategy to fight back against ALS is simple. Find ways to slow down the progression while research can continue to advance towards either halting its progress or even reverse it.
ALS TDI was founded in 1999 in Cambridge, Massachusetts. It is a 501(c)(3) nonprofit biotech whose sole purpose is to find effective treatments for ALS. They have built a pipeline of potential treatments that they are moving forward through preclinical testing and teeing up the best for clinical trials, such as AT-1501!
Jim will be taking Radicava, the most recently approved drug to slow the disease and we are praying that it will slow his progression down and that other potential treatments, like AT-1501, advance rapidly forward and are found to help as well!
view the link to learn more about Jim's struggle
The ALS Therapy Developement Institute (ALS TDI) . They are the world's foremost drug discovery center focused solely on ALS (Amyotrophic Lateral Sclerosis), based in Cambridge, MA. It is a 501(c)(3) nonprofit biotech whose sole purpose is to find effective treatments for ALS. They have built a pipeline of potential treatments that they are moving forward through preclinical testing and teeing up the best for clinical trials, such as AT-1501!
Tamara Hillard