Unlike Texas Basketball, Football, Track,And Baseball There Are Very Few Books That Discuss Longhorn swimming. I Hope With Time This Site Can Add Some Historical Insight And Tell The Full And Compelling Story Of The Texas swimming Tradition.
Please visit WETS to learn more about Longhorn swimming. The link is denoted in red font below.
http://www.wetswim.org/about-us/founders-page/
WETS (Working Exes for Texas Swimming) was organized in 1968 when a group of former Longhorn swimmers, divers and coaches, headed by Tex Robertson, met to promote University of Texas aquatic excellence. The initial goals of WETS were to honor the past accomplishments of UT swimmers and divers; promote the present and future success of Texas Swimming and Diving, and to Provide a common forum for all former Texas swimmers, divers, coaches, and fans to gather and stay connected.
A condensed bullet point history of Texas Longhorn Swimming follows. Please go to the "credit" section of this website to view books you can purchase from many fine book stores about Texas Longhorn Sports, or please visit the official University of Texas Longhorn site Texassports.com for more detailed information.
The Texas Longhorn men's swimming teams have won 14 National Champions, and the Women's have won 9 . No other Longhorn sport comes close to the success of the Longhorn swimming.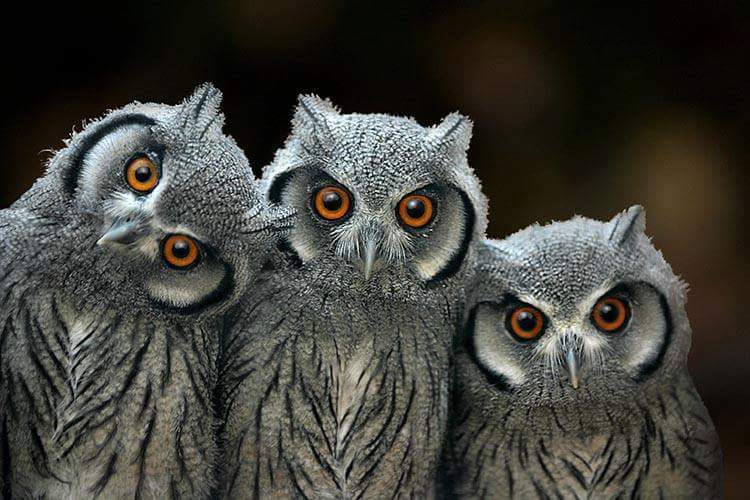 The reigns of the men's swimming program are transferred to another wise Coach- Hank Chapman
Coach Hank Chapman 1951-1972
Inducted HOH: 1982

1940 All-American and SWC 3-meter diving champion

Coaches more than 20 All-American swimmers and divers

1964 U.S. Olympic diving coach

Receives Distinguished Coach Award from College Swimming Coaches Association

He dedicates himself to teaching P.E. and swimming at UT and in Austin for almost 50 years

Tutors David "Skippy" Browning to four NCAA titles and 1952 Olympic gold medal

Guides UT to three SWC championships and 14 SWC runner-up finishes during his 20 seasons
The Hank Chapman Endowed Scholarship in Swimming was established by the Board of Regents of The University of Texas System on January 24, 2000, for the benefit of Intercollegiate Athletics. Gift funds were provided by Mrs. Carol F. Heller of Dallas, Texas, a 1962 graduate of The University of Texas at Austin McCombs School of Business and Mr. Jeffrey M. Heller of Dallas, Texas, a 1968 graduate of The University of Texas at Austin McCombs School of Business. The endowment honors Mr. Hank Chapman of Austin, Texas.
Unfortunately Coach Chapmans teams were dominated by SMU and his teams got the reputations as the Avis of the SWC. They try harder but always finish 2nd.
1951- Coach Hank Chapman Pending more information
This was the 18th of 20 SWC championships for the Longhorns. Won 3 of 4 events against California teams. This team set 4 SWC records
Eddie Gilbert, Skippy Browning, Frank Campbell are All Americans
1952- Coach Hank Chapman Team wins SWC
Lou Manganiell, Wynant Wilson, Roger Tolar, and Bill Hoff were the leaders of the swim team.
Skippy Browning, Bobby Brodnax are All Americans (no pictures). Team wins SWC
1953-Coach Hank Chapman Pending more information
Team finishes 2nd in conference .
Brodnax took 3rd at Nationals. He is a three time All American.
TOPPING THE CHARTS 1953
1954-Coach Hank Chapman
Second in conference behind SMU.
1955- Coach Hank Chapman SWC Champions Pending more information
1955- Coach Hank Chapman SWC Champions
At the SWC meet The Texas Tankers took the top 4 spots in the 440 and the top 3 spots in the 1500 meter. Charlton Hadden was the high point man at the SWC meet. Joe Lee Neal and Richard Lawler were the other victors. Longhorns had on average at least two men in each individual race at the SWC meet.
First Row- Schmucker, Patton- Second Row- Bonner, Wengert, Johnson, Huber
Third row- Hadden (Captain) Perkins, Patterson, anderson, Englehardt
Fourth row- Medinilla, Neal, Nolan, Benz, Baker, Fennekohl, Schoelkopf (manager)
In 1955 Dotson is invited to swim at UT Austin, and after graduating in 1961, he is hired as coach at the Austin Aquatic Club. He also coaches in Mission, San Antonio, and Corpus Christi and retires from Texas public schools in 2011. In his 45 years coaching career in Texas schools, he produces numerous state champions and several UIL swim teams to state championships. He also served as vice-president of TISCA (1967), president of TAGS (1968) and AAU (1976), and has received numerous honors for his contributions to Texas swimming.
Top of the Chart in 1955
Patterson, who is the UT team captain in 1955, is the first Longhorn to break 50 seconds in the 100-yard freestyle. Patterson is also instrumental in the design and construction of the UT Swim Center.
1956- Coach Hank Chapman 2nd in SWC
First row- Million, Lawler, Second row- Barden, Johnson, Bell, Patterson, Huber, Wilson
Third row- Neal, Perkins, Medinilla, Holder, Holsombach, Nolan and Harris
Fourth row- Chapman, Smith, LeBourgeois, Griffith
Richard Lawler- All American
1957 Coach Hank Chapman Pending more information
Eddie Johnson- All American (no pictures)
1958-Coach Hank Chapman 2nd in the SWC
Top of the Charts
1959-Coach Hank Chapman Second in conference
Charles Lucas sets a new pool record in the 200 backstroke. Heller sets two new pool records. Lucas, Duwe, and Catlett set new SWC marks. This year there are more Longhorn All Americans than any previous year -Lucas, Heller, Duwe and Catlett.
TOPPING THE CHARTS 1959
1960 Coach Hank Chapman 2nd in the SWC
Jeff Heller is the holder of 4 Longhorn team UT records. Bob Taylor wins two events at the SWC meet. Texas qualifies 7 individuals for the NCAA meet but none placed.
Jerry Katz is an All American
1961-Coach Hank Chapman 2nd in the SWC by one yard
Team took 4 individual first at the SWC meet. Heller, Worthington, Lucas and Duwe (in a new SWC times) led the way. At the AAU meet the Longhorns failed to pick up any first place finishes, but Duwe, Worthington , and the Longhorn 4oo medley relay managed to set 3 pool records.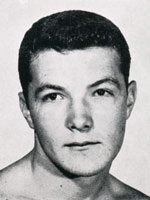 1962-Coach Hank Chapman 2nd in the SWC.Pending more information
Gordon Beavers is the only Longhorn winner at the SWC meet winning the 1 and 3 meter dives.
Bud Beavers is an All American (no picture)
1963- Coach Hank Chapman Pending more information
Jay Smith sets the school record in the 200 and 500 free. Beaver wins both diving events at the AAU swim meet while Spears wins the 200 butterfly. At Nationals Beaver places 4th in the 1 meter and 6th in the 3 meter diving events as Spears finishes 5th in the 200 butterfly.
George Spear, Carroll Henderson are All Americans
1964-Coach Hank Chapman Pending more information
George Spear is an All American
Top of the Charts
1965- Coach Hank Chapman Pending more information
Jim Spillane- All American (no picture)
1966- Coach Hank Chapman Pending more information
Steve Boss, Gary Langendoen, Jim Spillane, Greg Thompson, Chuck Worrell are All Americans
1967-Coach Hank Chapman Pending more information
Swim team is 2nd at the SWC meet to a great SMU team. The Horns set 9 school records and Gary Langendoen set a conference record in the 100 yard butterfly. The team place 20th out of 66 at the national meet.
1968- Coach Hank Chapman Pending more information
Finishes 2nd to SMU in the SWC championship
Dana Curtis - All American (looking for picture)


1969-Coach Hank Chapman 4-2 in dual meets pending more information
For the 12th year in a row the Longhorns are 2nd to SMU. Captain Dana Curtis sets a new standard in the 500 for the SWC. Gerry Shoemaker was a double winner at the SWC meet and 4 Longhorns participate in the NCAA meet- Curtis, Ligon, DuRapau, and Ravel.
1970-Coach Hank Chapman Pending more information
Team finishes 2nd to SMU and does not do well at the NCAA meet. Bruce Robinson broke the SWC record in the 400 individual medley, and two school marks in the 200 I.M. and 200 back stroke. Salzhandler broke the SWC 200 breast. Steve McFarland, Robinson, and Salzhandler made the NCAA cut . In a dual meet with SMU the Longhorns were embarrassed. (looking for individual pictures of swim leaders)
Frank Salzhandler and Bruce Robinson are All Americans (looking for pictures)
1971- 1972 Coach Hank Chapman Pending more information
Felipe Munoz and Donnie Vick are All Americans (Looking for pictures)
Coach Pat Patterson Pending More information
Pat Patterson
Inducted into HOH in 2010;

A three-year letterman at Texas and team captain in 1956;

One of the leading scorers at the 1955 SWC championship meet ;

Begins his head coaching career in 1961 at Rice University;

Coaches at Arkansas, Texas A&M, and then back to Texas in 1971;

During his seven seasons as a head coach at Texas, he produces 21 SWC Champions and 12 All-Americans;

Was instrumental in the formation and development of the first University of Texas Women's Swimming team;

Pat Patterson is the right leader at the right time as Coach Patterson struggles to convince the UT administration to increase coaching salaries,, travel expenses, and scholarships, and his strict dress and hair code standards causes friction between the coaches and swimmers.

The dream of a new state of the art swimming facility is close to reality;

Women's and men's swimming is on the rise.
1973 Coach Patterson
Patterson chooses not to rest his swimmers before dual meets so they swam tired. Three Longhorns win at the SWC meet. Steve McFarland a diver did well at the SWC meet and Bruce Robinson and Frank Salzhandler maintained their winning momentum from the previous year.
Three divers qualified for the NCAA meet- McFarland, Holloway, and Vick.
Bob Clothworth is hired as diving coach and Ron Heubner is hired as stroke coach
The swim team finishes 2nd again to SMU. The Horns are the Avis of the SWC. They try harder but still finish 2nd. Times are about to change .
The Horns set 11 school records and 5 SWC records and manage to win 10 of 18 events at the SWC championship meet.
In 1972 the Horns lose to SMU by 376 points in 1973 they lost by 119 points.
1974- Coach Pat Patterson 2nd in the SWC
There was a U.T. administrative indifference to the swim team in 1974 that upset Coach Patterson . Patterson fights the administration for swimming scholarships and salary for his assistance and misses the only road trip for the year.
Bob Rachner was the only Horn to win a first place at the SWC championship. Patterson focus more on national rankings then the SWC rankings. The Horns qualified 7 swimmers and 1 diver for nationals but did not score a point at the national meet
1975- Coach Pat Patterson "Mo" begins to work for the horns.
Horns break SMU's dual meet 19 year record of beating the Horns . The score is Texas 63 and SMU 50. 12 of 13 Longhorn school records fall s year. Dick Worrel, Jamie Baird, Ron Tyre, Bob Rachner, Tim Carter, and Ralph Watson lead the team . Patterson says that great swimmers are starting to put Texas in the same league with USC and Alabama but the Athletic Council continues to reject Patterson request for 19 instead of 14 scholarships.
15th at Nationals
Horns broke 12 of 13 school records this year.
Guy Hagstette, Jamie Baird, Bob Rachner, Dick Worrel are All Americans
1976- Coach Pat Patterson Pending More information
Patterson wanders why the Athletic Council built a $6,000,000 swimming facility and then says that due to budget restraints will not allow the swim team the maximum number of swimming scholarships . The NCAA allows 19 swimming scholarships and the Horns only offer 14.
Texas finishes 2nd to SMU. It is the 20th consecutive time that SMU is SWC champion. Even though this team was considered the best ever at this point in Longhorn history only 3 swimmers scored at nationals. The Horns finished 20th at nationals.
Guy Hagstette sets two SWC swimming records and the relay team took 9 seconds off the SWC record in the 440 I.M. He is high point man at the SWC meets.
Brent Barker, Darrell Fick, Jeff Krumweide are All Americans. Darrell Fick took 9 seconds of the old SWC record in the individual 440 individual medley.
1977- Coach Pat Patterson Pending More information
The new pool opens and is the high tech wander of the United States.
Ken Armstrong enrolled at the University of Texas after competing for Canada in the 1976 Olympics. After two successful season with the Longhorns and another Olympic team selection in 1980, he begins his coaching career. Armstrong is selected as head coach for the 2000 Olympics in Sydney, Australia, where Woodlands diver and TSDHOF inductee Laura Wilkinson wins the Olympic gold medal in the women's 10-meter platform event. This was the first Olympic diving gold medal for a U.S. woman in that event since 1964. He has been a member of every U.S. Olympic coaching staff since 2000.
Below is a letter written by Tex Robertson compliments of Bill Robertson. The letter captures the internal conflict, and decision making process required to hire Coach Reese for Men's swimming and Paul Bergen for Women's swimming. I separated the letter below into two parts so the font is larger. If you don't want to read the letter I have written the bullet points of the letter below:
Frank Erwin in 1969 says there would be no new swimming center unless Texas wins the SWC or hires a new coach.

SMU had won the SWC 15 times in a row, and Frank Erwin wanted to change those results.

Pat Patterson is the answer for the coaching change.

In 1973 Betty Thompson the women's sports administrator ask Pat Patterson if he would also coach the Women's swim team.

While Coach Patterson beat SMU in a dual meet he never beat SMU for the SWC championship. However, there is no question that Coach Patterson's formula for success is a winner and the team improves dramatically during his years as head swim coach. Coach Patterson laid the foundation necessary to fulfill Frank Erwins demand for a winner before a new swimming center is built.

Coach Patterson resigns in 1978 on great terms with UT, and he is instrumental in the the hiring of Coach Reese and Coach Paul Bergen.

Coach Patterson's coaching choices result in National Championships for men's and women's swimming team four years later in 1981.
Rooster Andrews and Wally Pryor were also on the cc: list of the letter written by Tex Robertson . This letter represent an historic moment for the Longhorn swimming program, but unfortunately the copy is tough to read. In the future I hope to get a better copy.
1978 Coach Pat Patterson Pending More information
SMU crushes the Longhorn swim team 82-31. Injuries and sickness to Fick, Krumwiede, Robertson hurt this teams performance. Patterson resigns and joins the committee that chooses Eddie Reese as the swim coach.